THE TEMPUR® PROMISE - CLEAN AND SAFE SHOPPING
---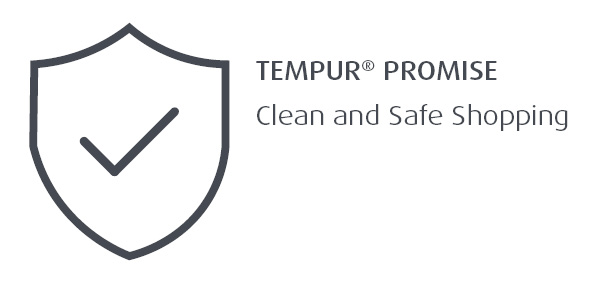 We are pleased to confirm our stores in England, Wales and Scotland are all open. Our teams are ready and waiting to welcome you in to their showrooms.
There is no doubt that the best way to buy a TEMPUR® mattress or pillow is to experience our extensive range in-store, and we already have in place ways of working to make sure that you and our staff can do so safely.
Our 'Clean and Safe Shopping' working practices remain in place, including our store visit appointment system and hand sanitiser stations. We have PPE for all staff, disposable mattress and pillow covers for each customer, and enhanced cleaning procedures.
Our risk assessments and working procedures are also available to view on this page.
We look forward to seeing you in-store soon, but in the meantime if you would like to, why not speak to one of our sleep experts? Find out more about our customer call back appointment system below.
You are safe with us.
TEMPUR UK Ltd
OUR SAFETY MEASURES FOR CLEAN AND SAFE SHOPPING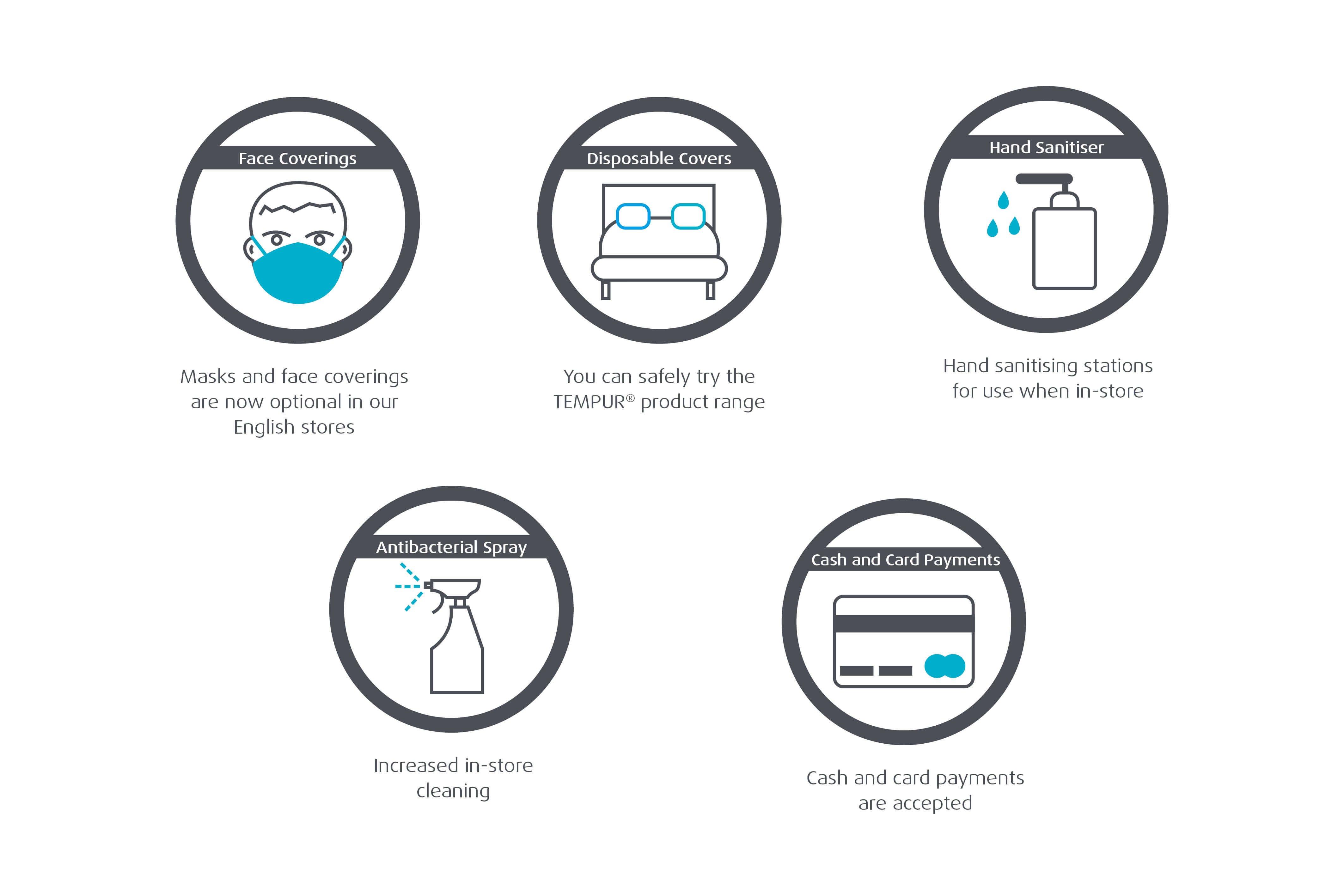 For your personal safety and peace of mind, full details of all of our in-store risk assessments are published below. Just click on the topic you want to know more about to see the relevant documentation.
WHERE TO FIND OUR TEMPUR® STORES - LATEST INFORMATION
Our teams are keen to see you. Check the list below to see where you can find us. Click on a store name for full address details and opening hours as times vary from location to location. Please note this information is subject to change at short notice.
** Selected stores are closed on Easter Sunday, all stores are closed Christmas Day. **
READY TO GO TO A TEMPUR® STORE? HERE'S HOW TO PLAN YOUR VISIT.
To ensure we keep you safe we have set up an online appointment system which allows you to select either a morning or afternoon visit.* When you arrive, our sleep experts will be pleased to demonstrate our products and answer any questions you may have.
Book your TEMPUR® Store appointment now
*Availability of appointments may vary, depending on location within the UK. Local government restrictions will apply to store opening times and dates.
OR IF YOU JUST WANT TO TALK, HERE'S HOW YOU CAN SPEAK TO A TEMPUR® SLEEP EXPERT
At TEMPUR® we know how important quality sleep is. Choosing to invest in our products is not a decision to be taken lightly. This is why we have set up a phone appointment system so you can speak to one of our sleep experts for help and advice.
Click on the button below and fill in the details on the screen. Select a convenient date and time slot, and don't forget to provide us with a phone number so one of our sleep experts will be able to return your call.
Book to speak to a TEMPUR® Sleep Expert now
YOUR SLEEP MATTERS - WE'RE HERE TO HELP!