---
*Please note, if you have purchased from an approved TEMPUR® stockist, claims should be raised directly with that retailer. Retailers are not obliged to offer a VAT Relief service. We recommend you check with your local store first, before placing your order with them.
If you are currently chronically sick or disabled, you may be eligible for VAT relief against purchases of the following products under Group 12 of Schedule 8 of the Value Added Tax Act 1994: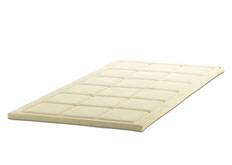 TEMPUR® Mattress Deluxe Topper 3.5 **DISCONTINUED**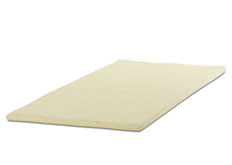 TEMPUR® Mattress Topper 7 **DISCONTINUED**
How does it work?
First you need to place your order online at uk.tempur.com or via a TEMPUR® Official Brand Store or Outlet store. You will be charged the full amount of the item you wish to purchase.
After your delivery has been made and you have also received your official invoice (sent via email), download and/or print off our VAT Declaration Form.
Make sure you complete it in full and don't forget to sign where indicated. Incomplete forms may result in a delay in processing your claim.
Post the form back to TEMPUR UK Ltd. Our address is on the bottom.
Once we have received your correctly completed form, your order total will be adjusted to take into account your VAT claim back against the qualifying products ordered. (Please note: delivery charges are excluded from this scheme.)
If you have paid in full, a refund will be made electronically back to the credit or debit card you originally used when placing your order. Please allow up to 10 working days for funds to be transferred.
If you have chosen to use interest free credit to pay for your order which includes a qualifying TEMPUR® mattress or TEMPUR® topper, your request for VAT relief will be paid within 30 days of you successfully completing the 100 night trial.
Other things you need to know:
The TEMPUR® Contour Supreme mattress was superceded by the TEMPUR® Original Supreme model. Eligible customers who have purchased this model may still submit requests for VAT relief.
**The only bed base type eligible for VAT refunds under this scheme are the Ardennes and Moulton adjustable/electric models. Where headboards are referred to as optional extras, should you purchase one for your bed base, it is not a qualifying product and no VAT refund may be claimed against its value.
Your order must have been delivered and your official invoice issued before you submit your claim.
Your claim for VAT relief must be made within 4 years of the date you received your goods, but you must be able to confirm that your chronic sickness or disability dates from before your order was made.
Please note: you are making a self-declaration. Employees of TEMPUR UK Limited are not medical experts or practitioners. They cannot advise you in this matter.
TEMPUR UK will not be liable for any subsequent repayments of VAT or other subsequent charges levied by HMRC should your claim for a refund be made under false pretences.
Click here to download your form. (PDF)
By choosing TEMPUR® we hope you will experience the benefits our products have been designed to give: comfort, support and pressure relief.