---
OUR RIDERS FELL ASLEEP 40% FASTER WHILST SLEEPING ON TEMPUR® MATTRESSES*
---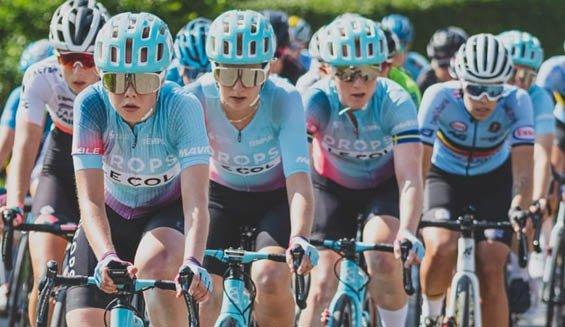 Photography by Josef Vaishar
TEMPUR® proudly sponsors DROPS women's road cycling team.
TEMPUR® have provided, women's road cycling team Drops Le Col with mattresses and pillows to suit all of the individual rider's needs, whilst on the road for the 2021 season. This partnership demonstrates our commitment to supporting athletes and unites us within the cycling space in particular, also building on our successful relationship with track cyclist and Olympic medallist, Callum Skinner.
When providing the riders with mattresses and pillows of their choice, we were able to conduct a sleep study. The sleep study showed that riders woke up 40% less during the night* and they experienced a 25% increase in comfort.*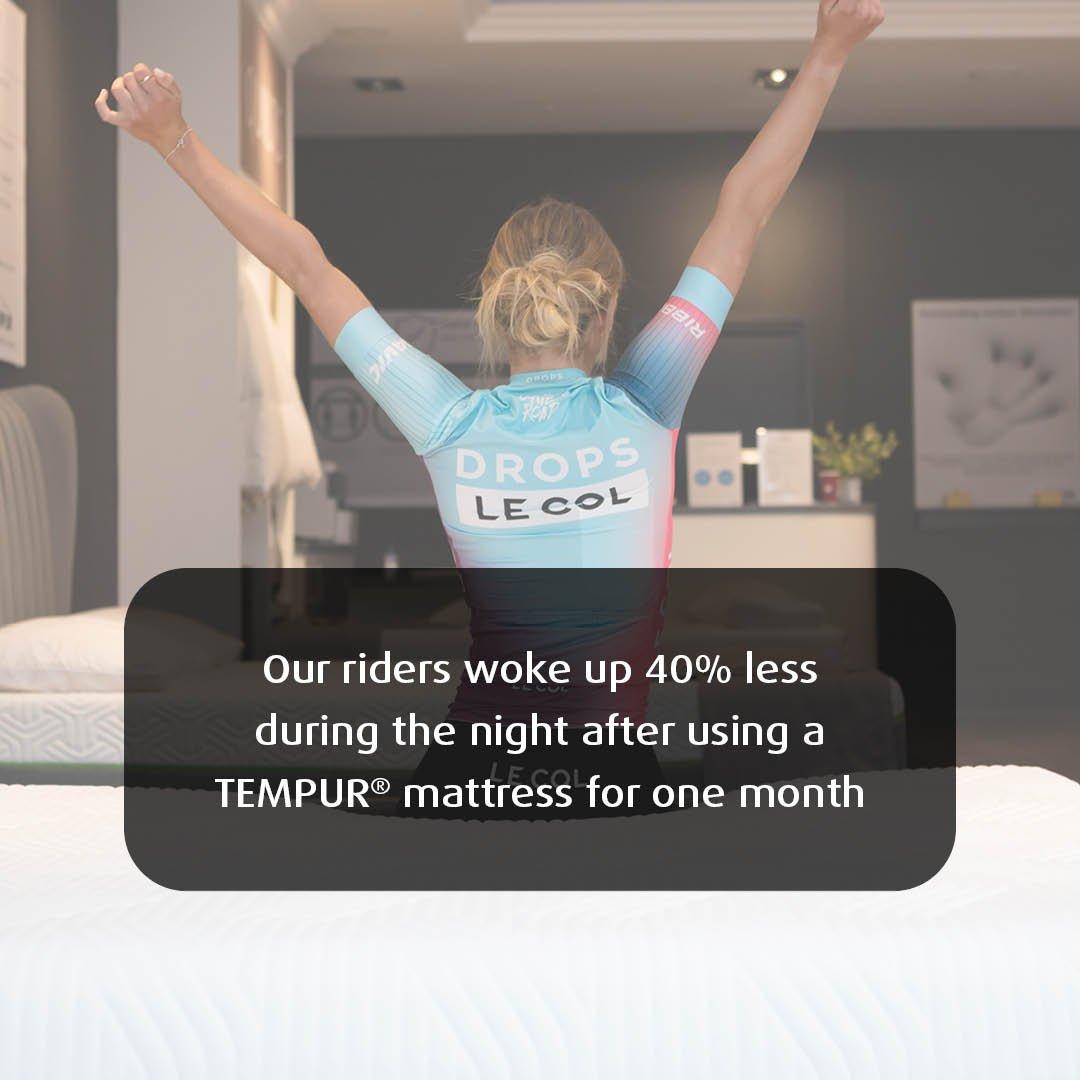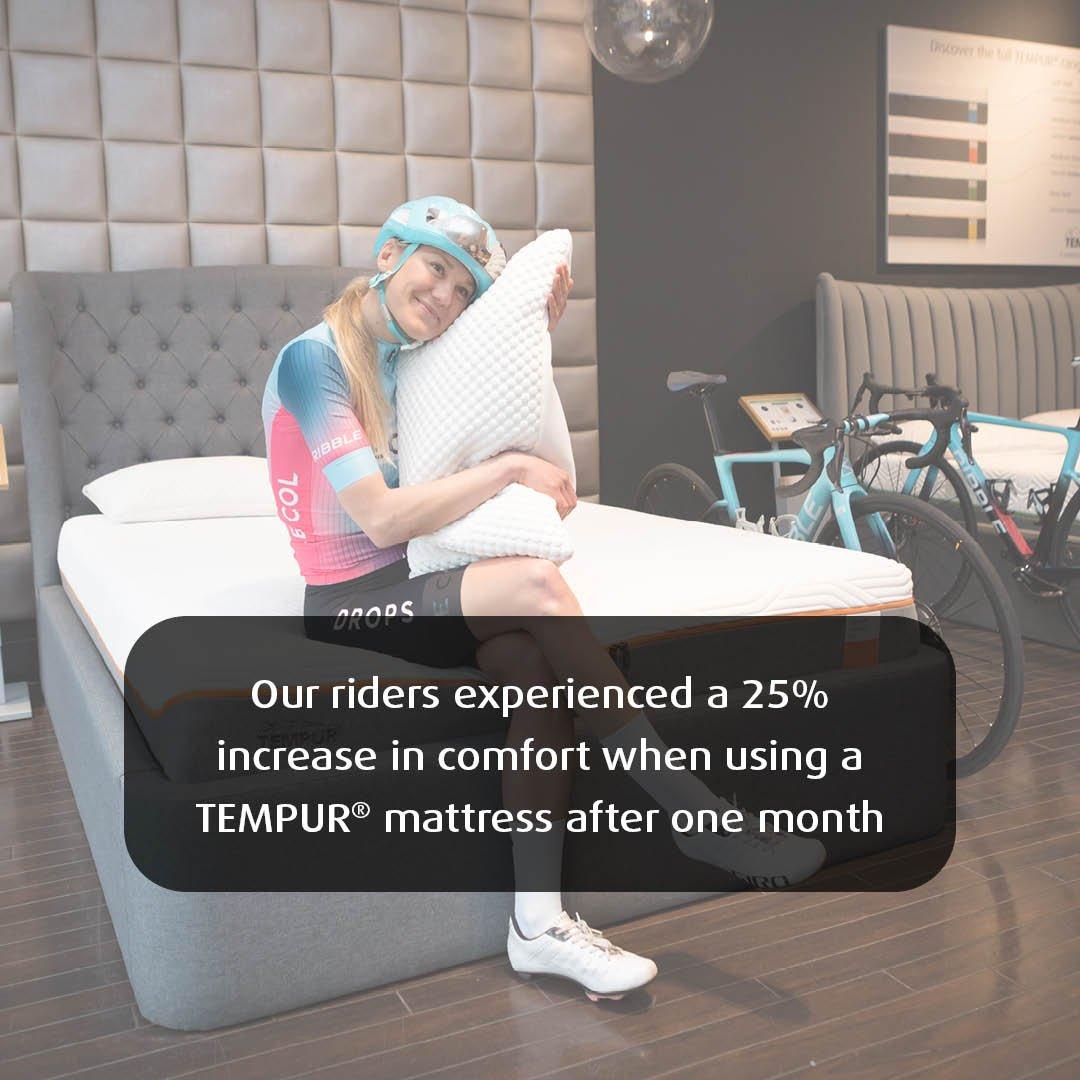 Two of our riders Alice and Joss had some particularly exciting results.
The findings of the sleep study show that Alice's sleep comfort increased by 27%. Similarly, Joss fell asleep an impressive 69.7% faster, using TEMPUR® products.*
Get to know our riders Joss and Alice, listen to their experiences using TEMPUR®
Here are some more positive results from the sleep study of 5 more of our riders:
April experienced a 39% reduction in falling asleep on a TEMPUR® mattress.* April has recently had her contract extended, so this will help to support April in gaining a restful night's sleep whilst training into 2022.
Majo's overall experience sleeping on TEMPUR® increased by 39%.* Similarly, Majo was left feeling more rested after sleeping on her new TEMPUR® Mattress with an increase of 35%,* her rated overall sleep also increased by 39%.* Congratulations to Majo who has also had her contract extended to 2023.
Sara reported a decrease in time falling asleep by 62% whilst sleeping on TEMPUR®,* this has helped to improve Sara's rest and recovery rate whilst on the road.
Elise experienced 75% increase in overall sleep and also benefited from a 40% reduction in time taken to fall asleep, sleeping on TEMPUR®,* which is a vast improvement.
Maike also had a positive experience sleeping on TEMPUR®, with results showing a 31% increase in overall sleep, in the duration of the sleep survey.*
This study shows that our mattresses have helped our riders to gain increased comfort levels and have supported the team in getting a sufficient amount of sleep each night.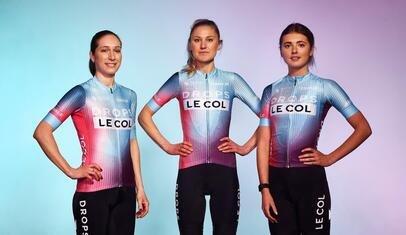 Photography by Le Col
Photography by Loetie Photography
Dedicated to improving the sleep experience worldwide, TEMPUR® products help to boost rest and recovery for the riders whilst on the road to help enhance performance for the all-important tour dates. DROPS LE COL, is a team that strives to compete at the very highest level. The goal is to take the team to the UCI Women's World Tour by 2022; the very highest level of Women's professional cycling.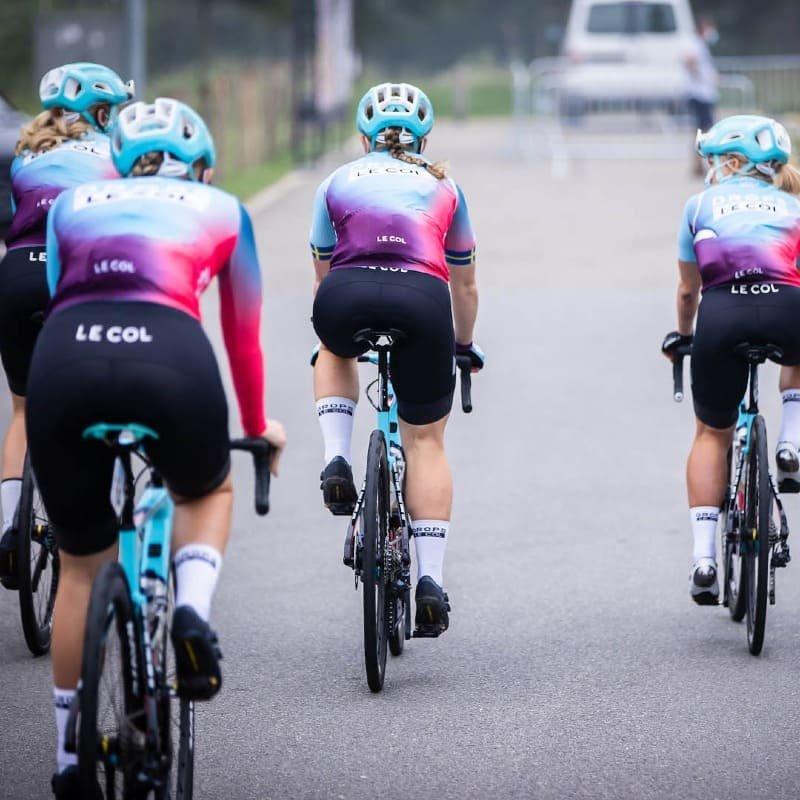 Photography by Rhode Van Elsen
*based on a sleep study, research conducted in the UK with 12 cyclists from February 2021 to June 2021. For more information, please contact Marketing@tempur.co.uk