---
TEMPUR® CONTINUE SPONSORSHIP WITH WOMEN'S CYCLING TEAM LIFEPLUS WAHOO
---
We at TEMPUR® are delighted to announce the continuation of our sponsorship with all-female cycling team Lifeplus Wahoo. Lifeplus Wahoo share TEMPUR®'s passion for encouraging healthy lifestyles – Just as TEMPUR®'s aim is improve the sleep of more people around the world every night, Lifeplus Wahoo seek to encourage more people to take up cycling as a part of a healthy lifestyle. Quality sleep and exercise are both of vital importance to physical and mental wellbeing and Tempur products will support the teams inspiring women athletes.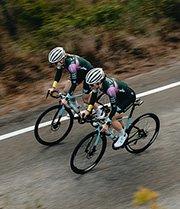 Photography by Lifeplus Wahoo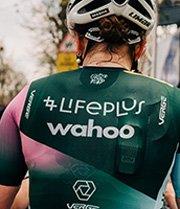 Photography by Lifeplus Wahoo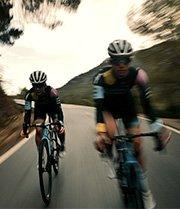 Photography by Valentin Böckler
To demonstrate the importance of a good night's sleep to physical and mental health, and to help the riders improve their rest and recovery between races, we have given each Lifeplus Wahoo rider their choice of TEMPUR® mattress and pillows. We have asked the team to record how their quality of sleep improves over time and this information will help us learn and help the development of our products moving forward. We have also provided the team with TEMPUR® travel products and accessories to help the riders whilst on the move in between races.
Lifeplus Wahoo compete at the highest level of cycling in prestigious competitions, including the Tour de France Femmes, and the team are known for their skill and excellence throughout the world of cycling. They cycle to inspire individuals wherever they go to get active and do something they love, with their determination and vibrant personalities both on and off their bikes.
We are looking forward to a successful year together.