Outlet Mattress Toppers
If you are considering a mattress topper take a look at the amazing offers listed here. TEMPUR® Toppers are designed to work on the top of any mattress in good condition, free from lumps, bumps or dips. Bring a little TEMPUR® comfort into your life, and gain a better night's sleep. But hurry, offers like these are never available for long. If you see the size you want, order now!
We have

1

products to choose from
We have

1

products to choose from
We have

1

products to choose from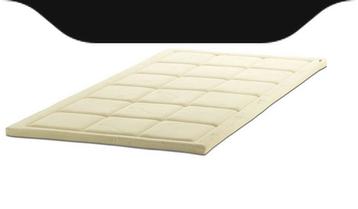 Dual sided quilted layer of TEMPUR® Material
This topper is 3.5cm deep
*For eligible customers only
How to find the right mattress topper for you?
Why should I buy a mattress topper?
If you are considering memory foam mattress toppers or any other kind of bed toppers, look at TEMPUR® Material toppers first.
TEMPUR® Mattress Toppers are available to fit different standard size mattresses from small single to single, double, king and super king size. However, not all of those siezes may be on offer in the Outlet section. If you cannot see what your are looking for here, checkout other Topper options here.