Outlet
All TEMPUR® products in this category still come with the guarantees and benefits our customers expect. Only available when you buy direct, outlet, clearance items, special buys and exclusive offers featured here may be in limited supply. If the bed, mattress, pillow or accessory you want is listed, don't delay in placing your order. Fantastic offers like these may not be around for long!
We have

1

products to choose from
REFINE BY
We have

1

products to choose from
We have

1

products to choose from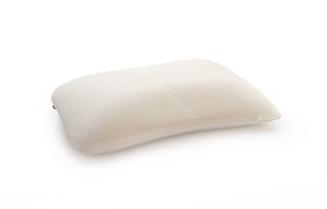 Dual sided contoured shape
Formed from medium soft TEMPUR® Material
Soft fabric cover, washable at 60°C
Clinically proven to reduce neck pain
More about these offers...
Pillow & Accessory Specials: Comfort matters, and the little things in life can make all the difference. Keep checking this section for exclusive offers on smaller TEMPUR® products.
TEMPUR® Mattress Special Buys - Exclusive Online Offers: All mattresses listed as exlusives still come with all the features and benefits you have come to expect from TEMPUR®. In response to some our longstanding customers we have continued to make a few classic lines just because they tell us they don't want to sleep on anything else.
TEMPUR® Mattress Outlet and Clearance Offers: Alongside some one-off end of lines. we occasionally release stocks of some of our older models for sale at extremely good prices. Grab them while you can as these items are subject to availability and will be allocated on a first come first served basis until supplies are exhausted.