CARING FOR YOUR REFURBISHED TEMPUR® MATTRESS
---
Tips for owners of a refurbished TEMPUR® Elite or Luxe model
You are investing in TEMPUR® for the long term. Here are some practical tips to get the most from your mattress:
No turning required

All TEMPUR® mattresses are no turn! No heavy lifting is involved because you don't need to flip our mattresses over! Each model is constructed in layers so you sleep on the top side only. Advances in TEMPUR® technology have resulted in keeping maintenance to a minimum.
If you share a bed, while it's not essential, occasionally rotating your mattress head to foot may help to maintain even comfort and support for both users. You may find this tip useful especially as everyone's individual body shape is unique.
Mattress cover care and cleaning

Distinguished by their vibrant coloured zips, all TEMPUR® Elite and Luxe mattresses come complete with a QuickRefresh™ removable top cover enabling you to freshen up your bed whenever you wish. The material composition may vary depending on which refurbished model you have been allocated. Be assured both fabric blends meet all UK Fire Regulations and safety standards. We reserve the right to send which ever version is available at the time you place your order. Below are details of how to care for this range:
QuickRefresh™ Cover Composition Type 1: 99% polyester, 1% elastane.
Or:
QuickRefresh™ Cover Composition Type 2: Top: 66% polyester, 33% polyethylene,1% elastane.





Wash cover with similar coloured items
Do not tumble dry
Line dry your cover in the open air where possible .
The above is for guidance only. In all cases please refer to the manufacturer's label stitched inside your mattress cover before cleaning.
Beneath the QuickRefresh™ top you will find a second cover which comprises of either an off-white fabric or a pale blue under layer with grey material side panels. Along the bottom edge of your mattress you will find another zip in grey. This enables you remove the complete mattress cover for airing or cleaning.
Off-white/pale blue under layer composition: 97% polyester, 3% elastane. Grey side/end panels - composition 70% polyester, 19% mod acrylic, 10% viscose, 1% elastane. Base - 100% polyester.





Wash cover with similar coloured items
Wash cover inside out with zipper closed
Do not tumble dry
Line dry your covers in the open air where possible .
*Please note: for some TEMPUR® Hybrid Elite or Luxe mattresses, the second off-white/grey cover may not be washable but dry clean only. We always recommend you check the label stitched inside for care instructions.
Maintaining TEMPUR® Material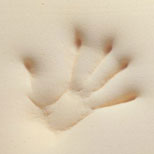 Upon removal of the mattress cover you may find a thin layer of stocking type material. Do not remove this layer. It is an important part of your mattress.
Please do not attempt to wash, sponge or dry clean the mattress itself. Doing so will invalidate your product guarantee. There is a high possibility you will cause irreversible damage, destroying the benefits of comfort and support which the patented TEMPUR® Material provides.
In the event after removing the cover there are signs of stains or soiling on the mattress surface, you can wipe it over carefully using clean water on a well wrung cloth (free from chemicals and detergents, and no wetter than a baby wipe). This may help to remove or reduce marks. Allow the mattress to air and dry thoroughly before replacing the cover. We recommend the use of a TEMPUR-FIT™ Mattress Protector to keep your bed clean and fresh.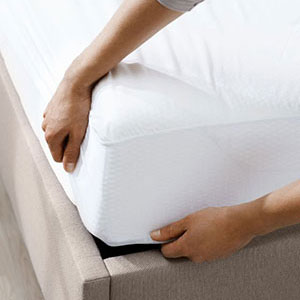 See all outlet mattress collections