Mattress Toppers
Your existing bed and mattress may not always deliver the comfort and restful sleep you seek. TEMPUR® mattress toppers can be placed on top of any mattress, in good condition, to provide TEMPUR® comfort and give you a better night's sleep.
We have

1

products to choose from
We have

1

products to choose from
We have

1

products to choose from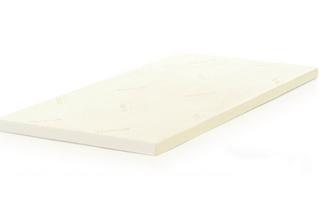 Filled with TEMPUR® Material
Soft fabric zip off cover, washable at 60°C
*For eligible customers only
Winter Sale!
More about TEMPUR® Mattress Toppers.
If you are researching memory foam mattress toppers or any other kind of bed toppers, consider TEMPUR® Material toppers first.
The TEMPUR® Topper 7 is a thick mattress topper providing firm topper support with the added benefit of a removable washable cover.
Or for something different, with quilting on both sides, the TEMPUR® Topper 3.5 is the epitome of a soft mattress topper for those wanting an extra touch of luxury.
TEMPUR® Mattress Toppers are available to fit standard size mattresses from small single to single, double, king and super king size.